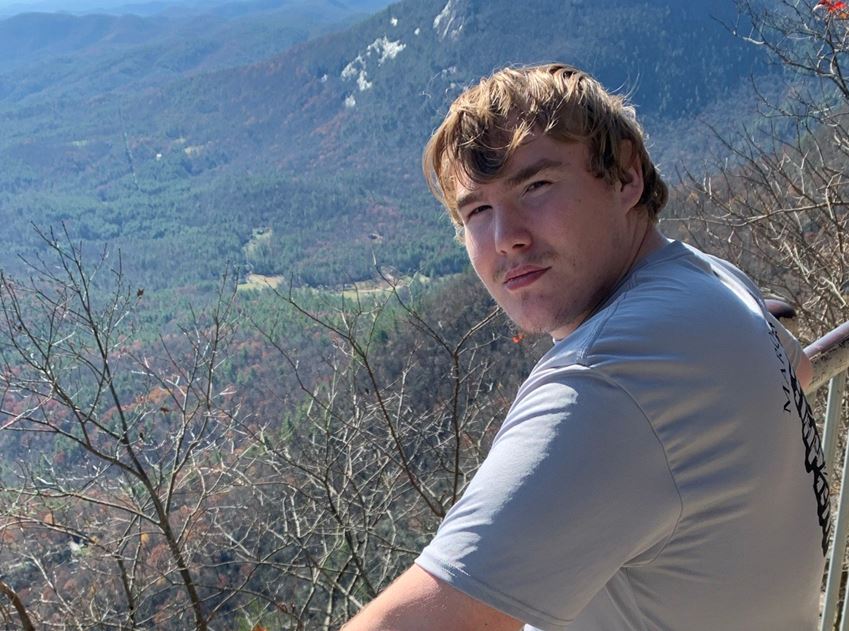 Bryan
'Vladek'
Hasel
His Story
About Vladek
Media and Images
Timeline of Events
Last Seen Image
The Search
Summary of Activities in his Search
Family Outreach Efforts
Night Owl Assistance
Continued Support
Updates
Take support to the next level
Social Media Links
Podcast Links
News Media Appearances
If you have seen Vladek or have any information pertaining to his disappearance please contact Night Owl Recon. No tip is too small.
---
His Story
Media & Images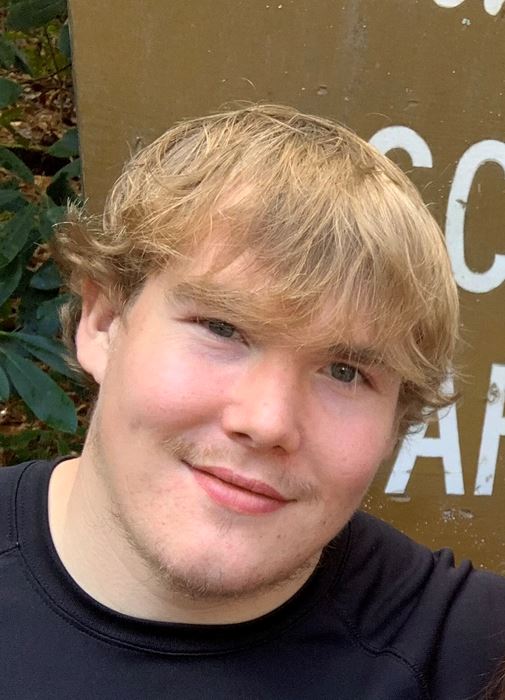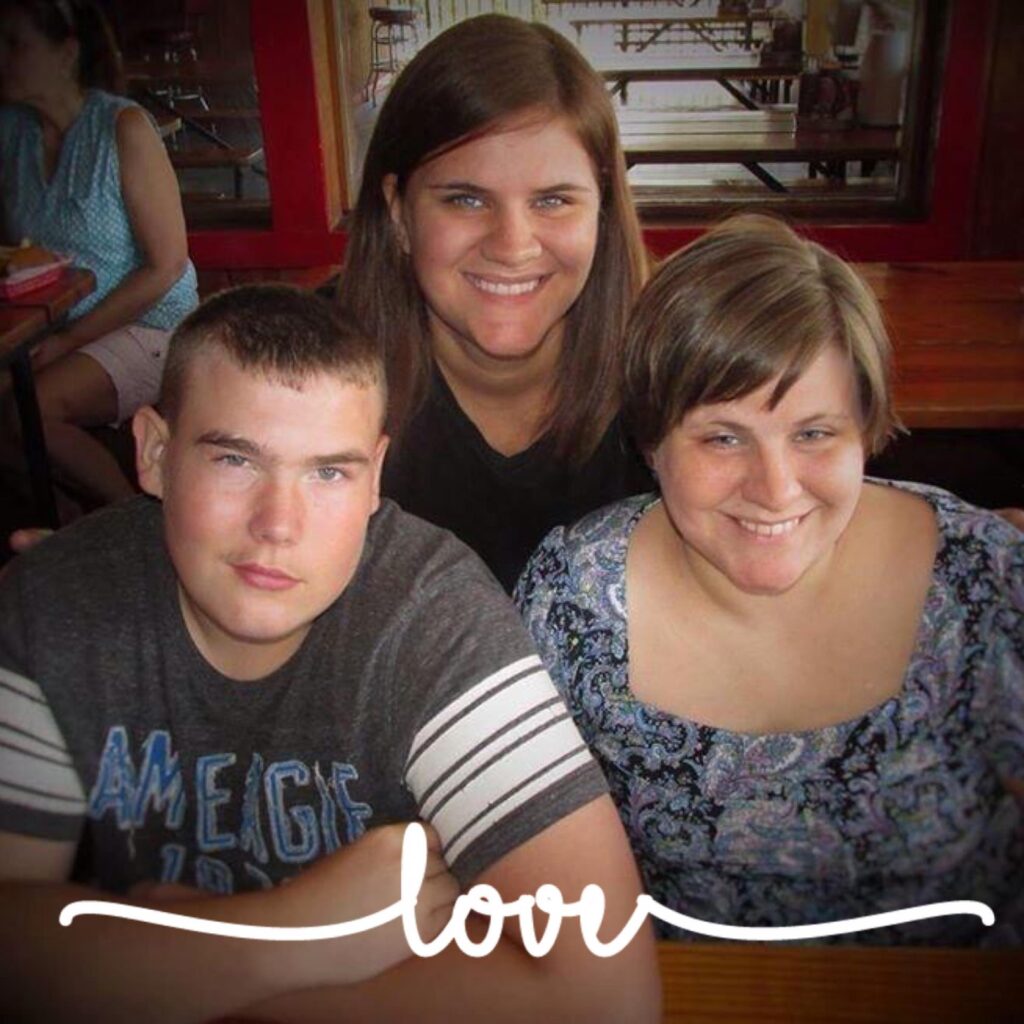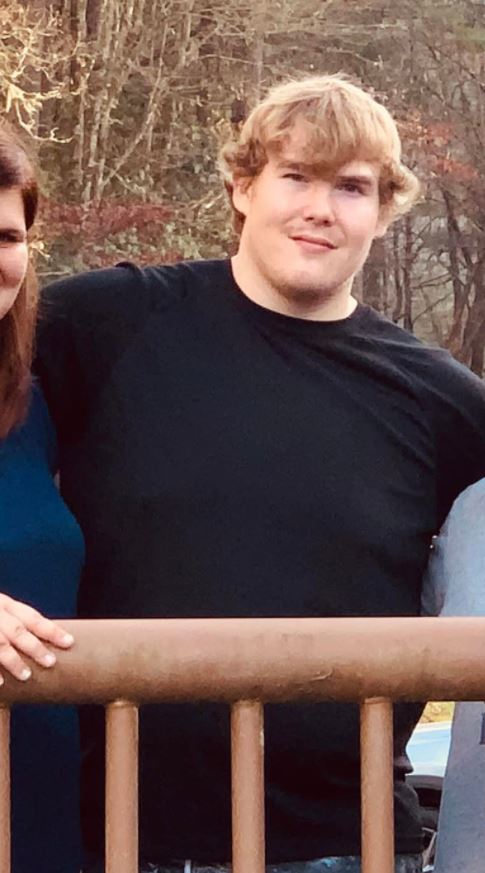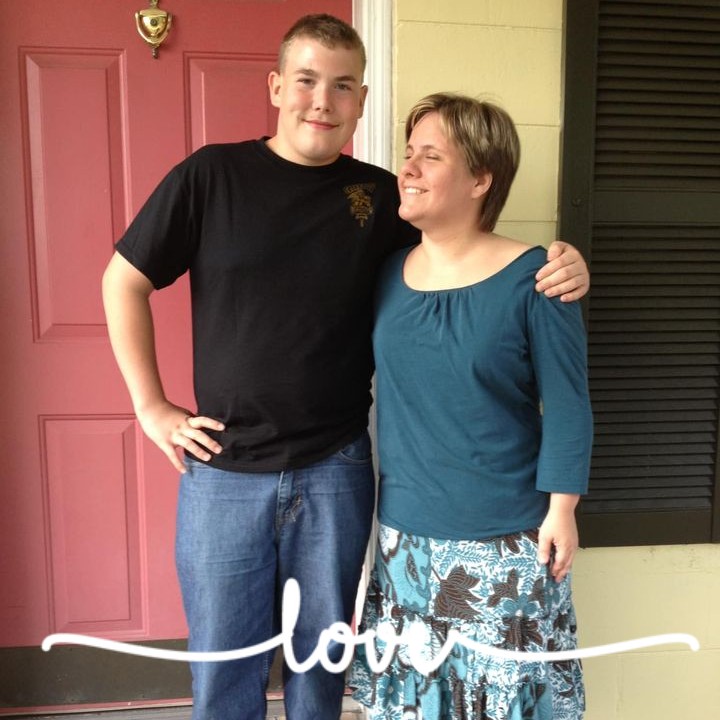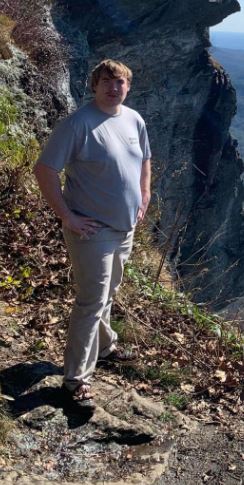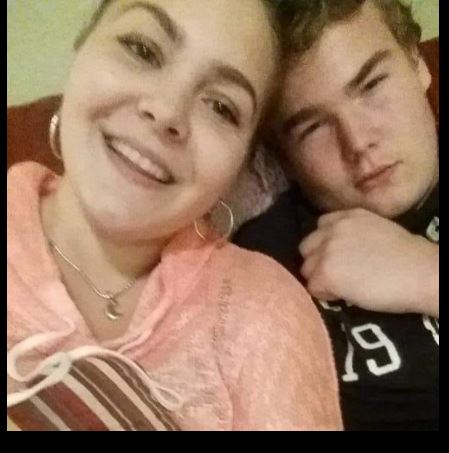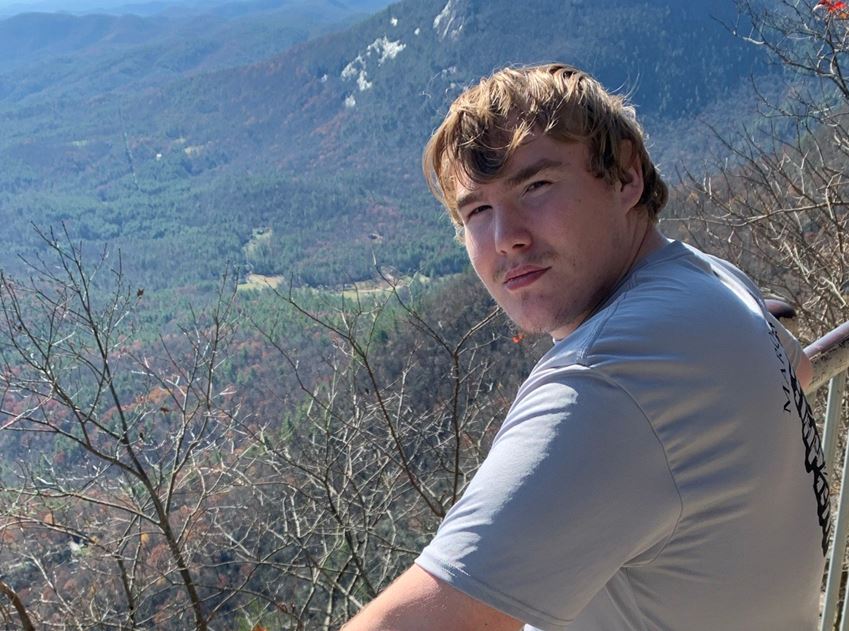 ---
---
Timeline of Events:
2004
Adopted from Russia with sister: Irena (11), Vladek (5) from orphanage in Yegoryevsk, Russia .
2018
Joined U.S. Marines graduated from boot camp, subsequently provided a desk job which he did not enjoy.
Summer 2019:
Vladek advised his family that he "found a way to get honorably discharged" due to his early childhood trauma from Russia. Told his family that "Failure to adapt" was the official disposition. Vladek's Dad has a copy of discharge paperwork and the family gave that to law enforcement. After leaving the Marines, Vladek goes to live with his dad for a few months.
After temporary stay with dad, Vladek moves in with his sister, Cari in Michigan – Jan 2020. Holds a job in Southfield, MI – worked as Environmental Services technician at St. John Providence Hospital Southfield. Vladek loved this job & prospered here. All is well until COVID. The pandemic causes unavoidable financial problems & disruption in the household. Daycares close due to COVID and Cari is a single mother so she was forced to take a leave of absence from her job to take care of her daughter – Vlad continues to work and support the three of them during this time. They move Nashua, NH a few months later. Thereafter, Vlad gets fired from job and moves back to Florida to live with his dad.
Summer 2020:
Once in Florida, Vlad lives with dad and wife (not adopted mother). There is tension due to Vladek not having a job and contributing to household finances. His father does not want to aggravate what he observes as a possible depression growing within Vladek. They decide to leave which subsequently ended the marriage.
Sept 2020-Nov 2020:
Vladek and his father stay in a few hotels
Nov 2020:
Dad & Vladek move into the apartment at "The Place at Alayfa", 11600 MacKay Blvd, Orlando, FL 32826
2021:
Vladek spoke frequently about how eventually he wanted to go off and live in the woods; however, he said he would not do that until after his dad had passed away. Vladek didn't want to leave his dad alone or for his dad to be blamed for him leaving.
Vladek developed an increased interest in religion and heaven. He made comments such as "What is the point if we can just be in Heaven?" Vladek also switches from being a more materialistic person to wanting minimalism. This shift, he claimed, were because the things of this world are just a distraction from heaven. Vladek seemed to lack motivation and purpose and starts to spend more time and money aiding the local homeless population.
He enjoys making people feel important, loved, and heard. He gives extremely large tips to servers at restaurants, handed cash to the needy, and bought things for anyone that appears to have a need. On one occasion he even gave his credit card to a homeless couple to use.
Sep/Oct 2021:
Vladek new framework of ideals regarding "things of this world being a distraction from Heaven" seem to take a firmer hold. His believes his iPhone and tablet were a distraction; he then broke and discarded the phone and gave away his tablet. Vladek did not want to a replacement phone; however, at the request of his family he began to carry around a "flip phone" for safety.
Wednesday, 3 Nov 21:
Vladek was driving his father car when it breaks down at Waterford Lakes Plaza near Fresh Kitchen in Orlando, FL. Vlad walks back to his apartment. Vladek is upset about it and worried that his dad will be mad; he was not and the car was sent for repairs.
Thursday, 4 Nov 21:
The car towed to mechanic and remained there until Vladek's father picks it up on 15 Nov 21.
According to acquaintance of Vladek's who worked at a nearby barbeque restaurant, Vladek called him "a few nights before he went missing" and asked him if he could "crash for a night or two at his house". Phone records show an outgoing call to a number believed to be this person on 11/4 at 7:13pm was a 5 minute call. His acquaintance politely denied the request.

That night, Vladek makes comments to his father about archangels and demons. Noting that one would need to be dark to kill the dark. According to his father, Vladek was not making a lot of sense during this brief conversation.
Friday, 5 Nov 21:
Vladek's dad leaves with Vlad's adopted mother to his sister for a road trip to Tennessee. This was a scheduled 10-day trip. Vladek was invited to go along for the trip but said he preferred to stay home. According to the family, it was not uncommon for Vladek to change his intentions at the last minute. His father provided Vladek $100 cash and a credit card. He also offers to buy more groceries; however, Vladek believed there is enough food in the house and declines. His father tells Vladek that he is expecting a package to arrive while he is out of town and ask's Vladek to bring it inside when it arrives, Vladek agreed to do so.
After his family's departure, Vladek apparently walked to a Foxtail Coffee on University Blvd in Orlando, FL, a place he often frequented. He bought a coffee and was pacing inside the establishment while listening to music with his headphones. Witness accounts classified this as normal behavior. While there, Vladek reportedly pulled out a knife and place it at a table he was sitting at. Another customer sees this, feels uncomfortable, and promptly tells a worker that Vladek was making him feel uncomfortable and was going to leave. At the time, the customer did not related that they had seen a knife.
Later that day, the customer comes back to Foxtail later that night and tells a Foxtail worker that he also saw Vladek with a knife; Vladek had since left so they couldn't address it at that time. The facilities management staff stated none of the employee's witnessed the knife incident and there was not surveillance footage of the encounter.
01:59 A.M., Saturday, 6 Nov 21:
Vladek calls his biological sister Irena for six (6) minutes. Irena later relates that he gave her no clues he was going to be going anywhere. She noted it was not unusual for them to chat at very late hours.
07:11 A.M., Saturday, 6 Nov 21:
Vladek returns to Foxtail Coffee. Foxtail employees makes the decision to call law enforcement and have Vladek permanently trespassed because of the customer's complaint from the night before regarding a weapon being displayed. At 08:26 A.M. a trespass warning was issued and Vladek calmly left when asked and appeared to be walking west toward a nearby Wawa convenience store.
This is the LAST official sighting or proof of life that is verifiable.
1:01 P.M., Saturday, 6 Nov 21:
An unread text recorded from a phone number that had never previously called or texted Vladek's flip phone.
Message read: "Vlad, it's OB from the bak (SIC) of the neighborhood".
Vladek did not read this text. The phone is subsequently found in his bedroom, not plugged in.
Monday, 8 Nov 21:
At approximately 2:00 P.M., a box is delivered to Vladek's dad's apartment at the Place at Alafaya per online tracking number. This box is left sitting outside the apartment when his father returns from Tennessee on 11/15/21. Family collectively agrees that if Vladek was home, he would have brought this package inside as promised.
Friday, 12 Nov 21:
A maintenance worker at the apartment complex claims to have seen Vladek near the basketball court in the apartment complex and spoke with him for approximately five minutes.
Monday, 15 Nov 21:
Vladek purportedly went to someone else's apartment in the complex (possible marijuana dealer) and said he was "going off grid." No further information (NFI).
Approximately 4 P.M., Monday, 15 Nov 21:
Vladek's father returns home after picking up the car from the repair shop. Vladek was not home, his cell phone was dead in his bedroom with the charger cord nearby. Dad also noted that upon his return from Tennessee: it did not appear as though any food or drinks had been consumed, were missing from the fridge and no dirty dishes were present. His father stated it was as if Vladek had not stayed there at all during the time he was away.
As Vladek's father had returned home one day earlier than schedule, he did not report Vladek missing.
Wednesday, 17 Nov 21:
Vladek's sister reports Vladek missing. Family members immediately post flyer asking for tips.
Thursday 18 Nov 21:
Family asks apartment complex for video footage. The only camera feeds available were in the gym & laundry room. Footage only preserved for 7 days; apartment complex says they will review and allow law enforcement to review as well.
Friday, 19 Nov 21:
Search officially begins at nighttime. Helicopter, police dogs, drones, and thermal imaging. It rained that night.
Saturday, 20 Nov 21:
Door to door canvass by law enforcement patrol locates the 11/15/21 witness that claimed states Vladek stopped by at 03:00 a.m. talking about going off the grid.
Late November 2021:
Law enforcement share a photo of a red slide sandal they found in the woods during their search. Vladek's father recalled he owned slide shoes but was unsure about the color.
20 December 2021:
Vladek has his 23rd birthday.
9 January 21:
Approached by Night Owl Reconnaissance contacts the family to assist in the search for Vladek.
12 or 13 February 2022:
Between 10:00 A.M. and 12:00 P.M., a possible sighting of Vladek near a Foxtail Coffee in Orlando, FL. Customer reported previously seening a man, having a possible manic episode near the Foxtail dumpster. The man was reportedly talking to himself in a very animated fashion. He may have been wearing a white top and light-colored pants. He was also barefoot. Customers spoke to the employees about him and left. He was later observed by the same witness leaving Foxtail towards Wawa on foot.
Foxtail manager later tells the family (on 4/8/22) that they do not believe the person observed in February was Vladek, as they are all very familiar with him. No police were called at the time because the person walked away. No video of this incident was available (or preserved)
4 April 2022:

Billboards about go up around Orlando.
7 April 2022:

Foxtail manager update mentioned above (trespass details, the presence of a manager's video is provided to law enforcement.
---
Last Seen Image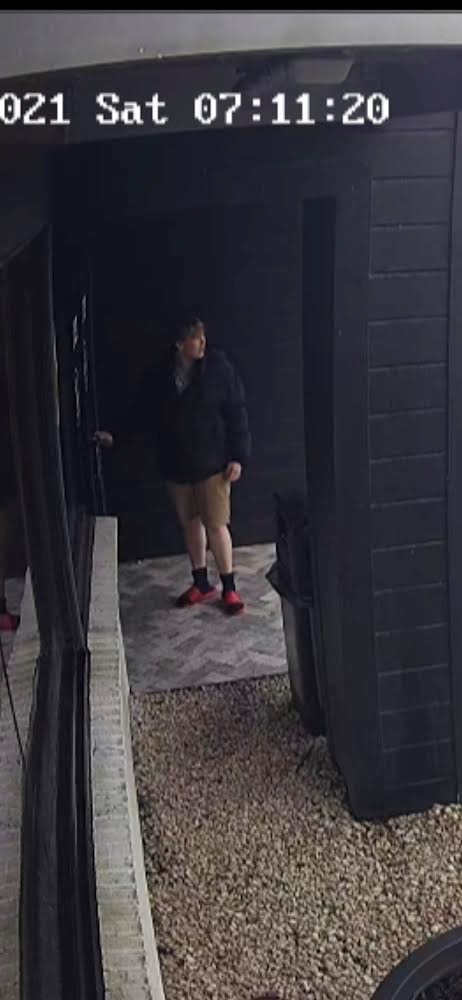 ---
The Search
Family Outreach Efforts

Following initial police activities, the search for Vladek began in earnest through the online social media website Reddit, wherein one of Vladek's sister made an initial post asking for public assistance on the case (Link). These initial posts were noticed by members of Night Owl Reconnaissance, who initiated contact with the family. Posts about Vladek pushed through various subreddits and eventually resulted in a dedicated subreddit to those following his case (Link). Vladek's family pushed their outreach efforts into Facebook, Twitter, TikTok, and other online platforms in a bid to gather new information or witness encounters. Additionally, they liaised with various podcasts, news media outlets, and private search rescuer groups to spread the word about Vladek. In partnership with Night Owl Recon, the family saturated targeted areas around east Orlando, FL, with flyers calling on the public to come forward with any information. Eventually, the family partnered with @Nerdy_addict and the #NerdBirdMafia community to pool resources in the effort to bring Vladek home.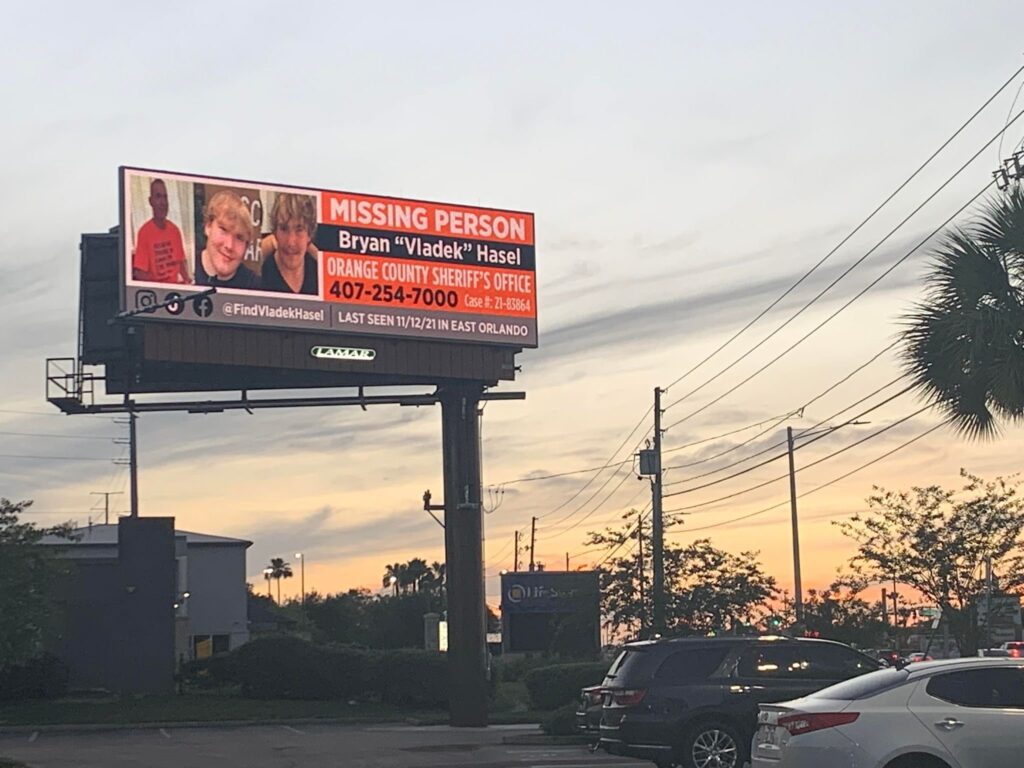 ---
Night Owl Assistance & Continued Support
After obtaining agreement to research the case from the Vladek's family, Night Owl Reconnaissance began their open source efforts into finding relevant information. From interviewing family and contacting new religious movements (cults) to conducting a spatial analysis O.W.L Search technique and parsing through obscure datasets looking for tidbits of information Additionally, volunteers also monitored news media, police, and coroner reporting and sought engagement from local business leaders. Night Owl also leveraged partnerships with leading artificial intelligence image mapping search product owners to comb the internet for new images of Vladek. Night Owl Recon teams devoted over 150 volunteer hours in the first sixty days. Presently, Night Owl Recons continues to support and advise the Vladek's family while continuing tertiary efforts in the search for Vladek.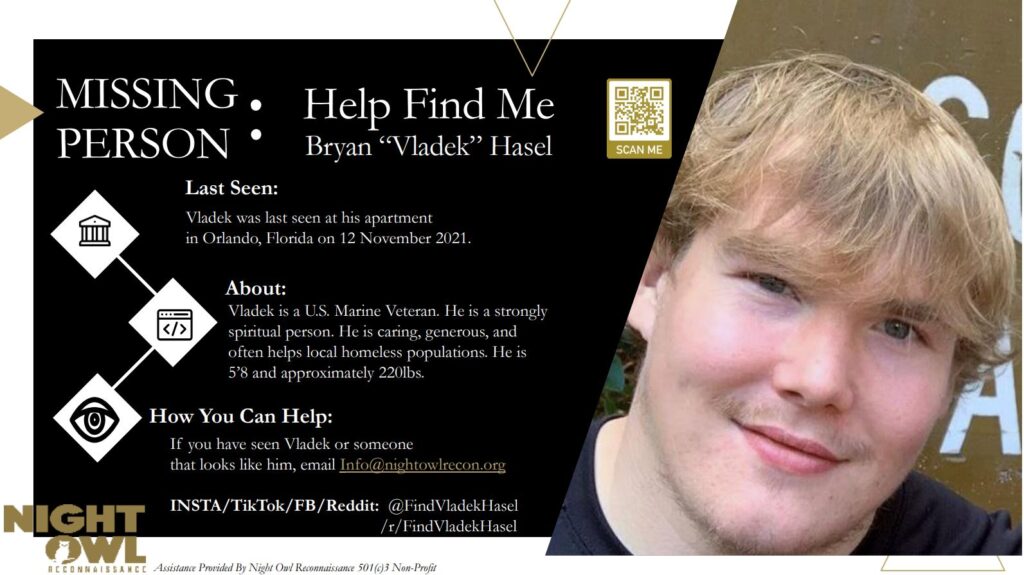 ---
Social Media Links
Facebook Group – Find Bryan "Vladek" Hasel
Podcast Links

News Media Appearances
http://www.nicholsonstudentmedia.com/knightly_news/orlando-deputies-continue-search-for-man-missing-for-over-80-days-last-seen-near-ucf/article_0e9784d8-7bc0-11ec-af55-c7f292f2ebbf.html
https://www.fox35orlando.com/news/missing-family-says-vladek-hasel-vanished-while-dad-was-out-of-town